Weight Angel and Roof Angel can be used in conjunction with each other to create a non-penetrative horizontal lifeline.
To be classified as restraint, the position of the anchorage and cable systems, used with the correct length of the lanyard must ensure it is not possible to approach within 500mm of a roof edge or other opening where a fall risk is present.
This system is a restraint access line, but with each Weight Angel installed with a Thro Plate and D-Ring then each Weight Angel can be used as an individual fall arrest anchorage point.
Used with the RA-2012 Thro Plate and RA-2006 D Ring each anchor can be used as a fall arrest anchor when connected to the D Ring and not the cable. This allows the user to access in restraint the area where work is to be carried out and only then convert to fall arrest.
It is intended for use on flat roofs or where it is preferable that penetration of the roof surface be avoided.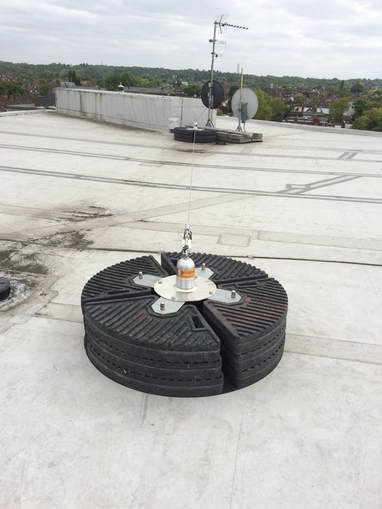 Stainless Steel / Rubber / Galvanised Steel
CE Approval EN 795:2012 Type E (Weight Angel)
EN 795:2012 Type C (Roof Angel)
Does not require the roof surface to be penetrated.
Provides a continuous anchorage for users to access the work area
The Weight Angel can be used on any of the following roof surfaces in WET or DRY conditions:
Stone Chippings (Brushed)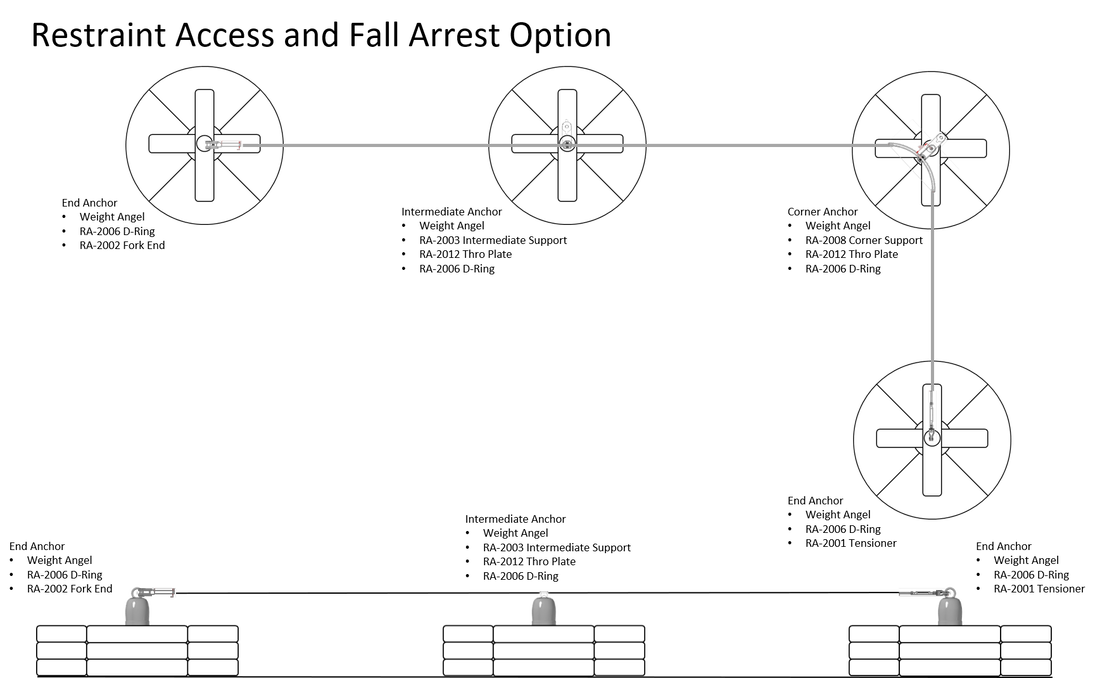 ProNet

is the Perfect Partner in Safety

Contact us about the range of services that we can offer

Serving the construction industry, ProNet Safety Services is one of the UK and Ireland's leading fall arrest safety netting and edge protection specialists.

68 Browndod Road, Larne, Co. Antrim, Northern Ireland, BT40 3DX