Safetraxx is a robust personal fall protection system, comprising a high-grade precision-extruded aluminium rail. This flexible rail-based anchor system dissipates forces in a fall arrest event to mimimise potential damage, and provide protection, across the whole roof area.
High-grade steel and aluminium components, providing superior levels of corrosion resistance, durability and service life.
Systems are fixed to the top skin only, with no penetration of the insulation, eliminating thermal bridging.
Highly-evolved force minimisation technology.
Can be installed during or after construction.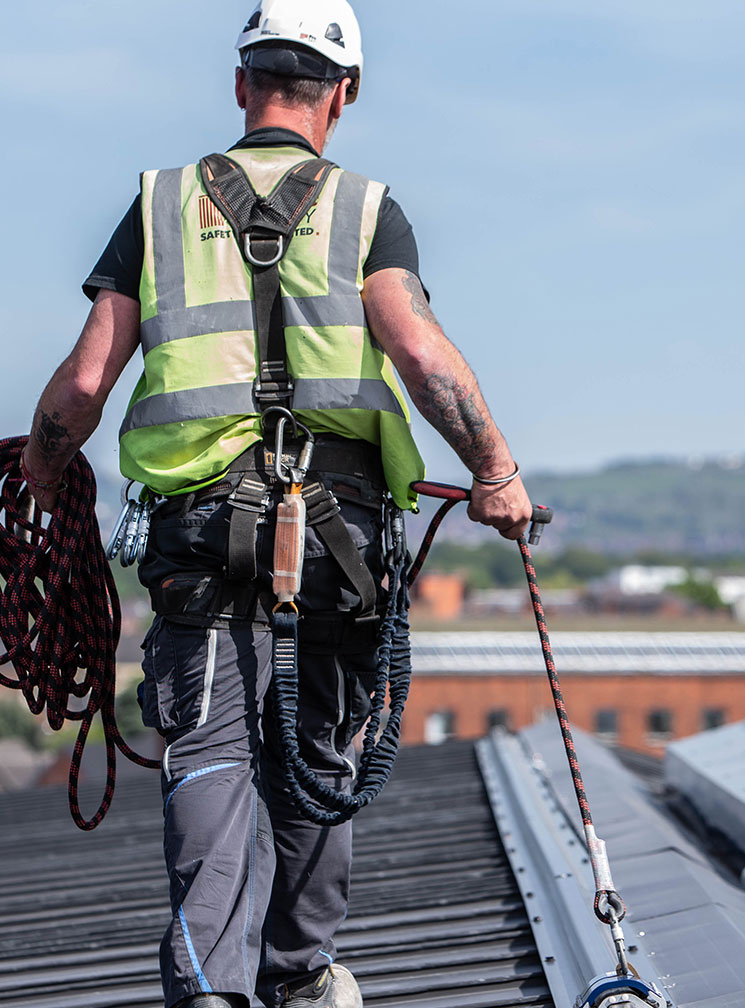 Safetraxx
System Type: Rail
Application: Personal Fall Protection System
Fixing Detail: Top-Skin (no insulation penetration)
Metal Type: Precision extruded aluminium rail
Installation: During or after construction
Testing: Fully compliant with AS NZS 1891.2 & 1891.4, BS EN 795: D and OHSA 1926
Compatibility: Kingspan Trapezoidal Roof Panels
Guarantee: 25 year product guarantee
Complete Systems & Services
For 50 years, Kingspan insulated panel technology has led the industry in thermal-efficiency, fire safety and lifetime durability.
Today, Kingspan also offers enormous aesthetic flexibility with a vast range of insulated panel profiles supported by state-of-the-art specialist fabrications. Together with advanced daylighting and integrated rooftop solar PV, this enables Kingspan to deliver the complete envelope solution.
ProNet

is the Perfect Partner in Safety

Contact us about the range of services that we can offer

Serving the construction industry, ProNet Safety Services is one of the UK and Ireland's leading fall arrest safety netting and edge protection specialists.

68 Browndod Road, Larne, Co. Antrim, Northern Ireland, BT40 3DX