With origins stemming from techniques used in caving and climbing, modern rope access work has evolved, both on and offshore.
Each rope access task has specific attributes that need to be assessed in order to maintain the highest level of safety when the work is being performed. This assessment is also critical to ensure that there is minimal disruption to the property, environment and individuals.
Equipment – Lightweight and Manoeuvrable
Ease of Installation / Uninstallation
Ability to access otherwise inaccessible locations
Man-Risk Hours Typically Reduced
Minimal Disruption to Working Environment / Individuals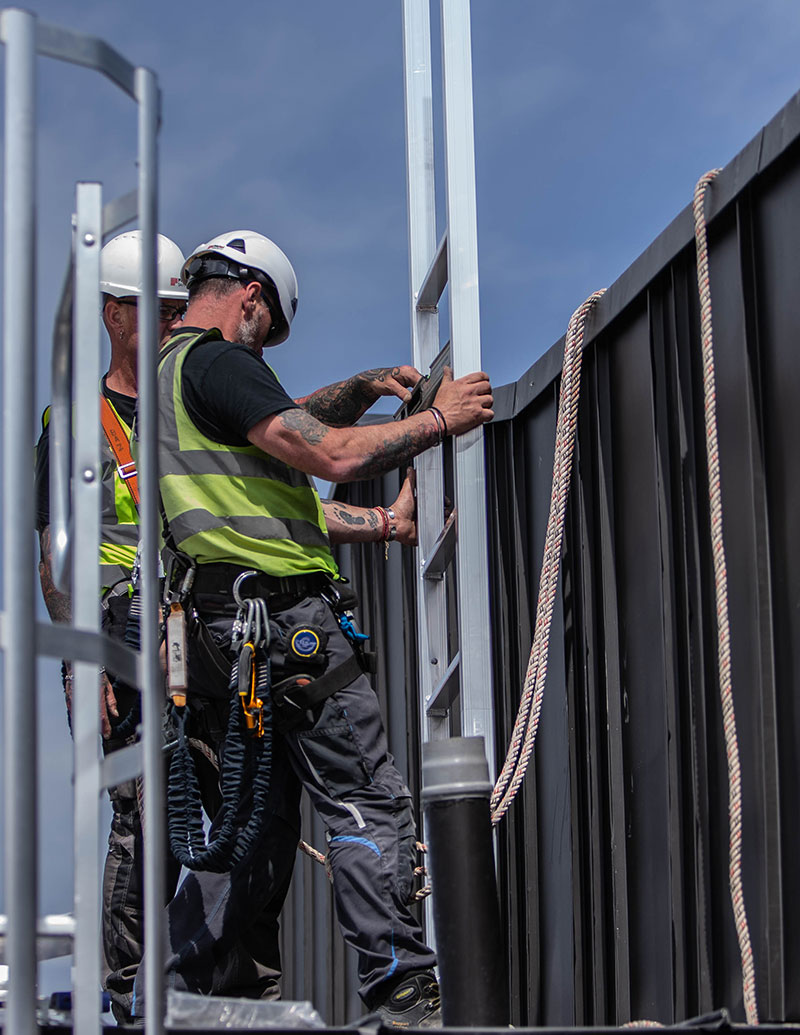 Rope Access Services
There is a wide variety of tasks for which Pro-Net Safety Services can provide trained and safety certified personnel to carry out rope access. For example:
Installation of Fall Arrest Safety Netting
Installation of Temporary Safety Solutions
Building Inspection and Testing
Geotechnical netting, Anchor Testing and Stabilisation
Building Maintenance, Cleaning and Repair
Advertising Signage / Billboards
If you have any other tasks that might require rope work to complete, please do not hesitate to contact us to discuss the possible options available to you.
ProNet

is the Perfect Partner in Safety

Contact us about the range of services that we can offer

Serving the construction industry, ProNet Safety Services is one of the UK and Ireland's leading fall arrest safety netting and edge protection specialists.

68 Browndod Road, Larne, Co. Antrim, Northern Ireland, BT40 3DX