ProNet Safety Services supply and install a range of safety net solutions which are aimed at protecting onsite personnel who work at heights and those who are at risk from falling equipment and debris.
Safety nets are regarded by the Health and Safety Executive as being the "preferred method of fall arrest when working at heights" and this why each net must comply with certain British and International Standards as well as being tested on a regular basis.
There are numerous advantages associated with fall arrest safety nets, these include:
A collective approach to safety
Free movement and not as restrictive for both above and below work
Minimises and standardises fall distance with softer landings
Broad range of systems, components and accessories to suit most construction projects and buildings
Meets British and European Standards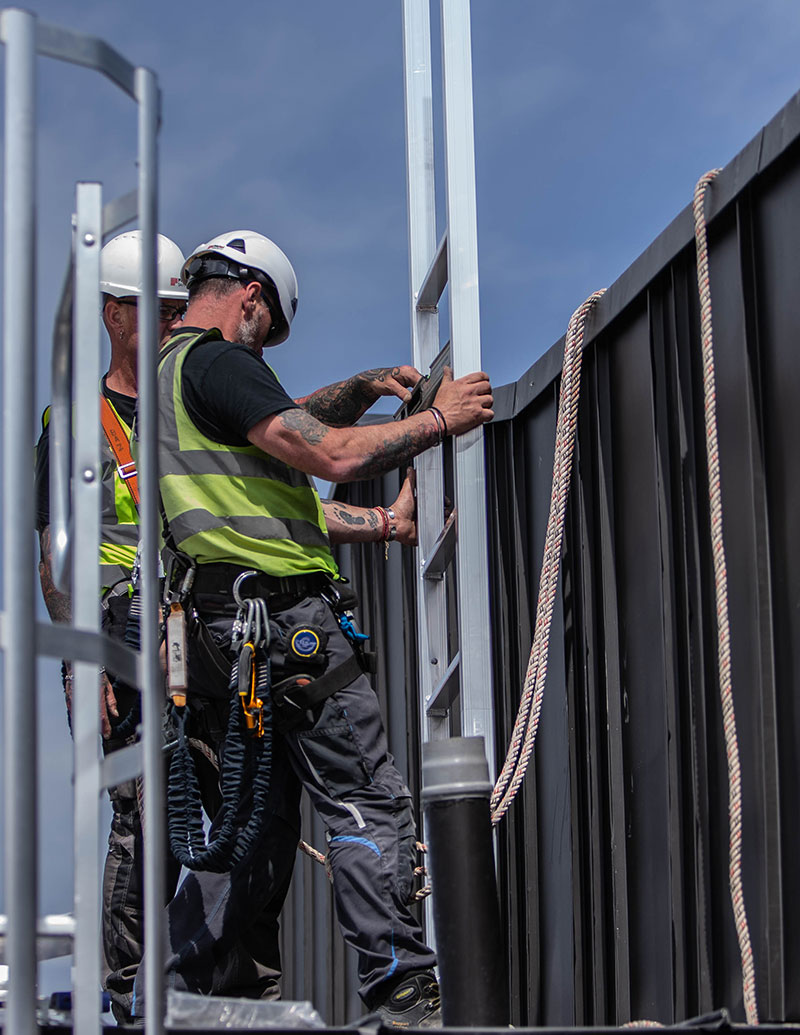 Safety Net fans
ProNet can also supply and install Safety Net Fans (SNF's); these are another variant of the standard safety net that perform several specific functions where both personnel and property are protected.
The benefits of using SNFs can be summarised as:
Simple and easy to install
Versatile – used on most building types and can be adapted as structures change and progress
Improved all round protection for people whether they are working at heights or at risk from falling debris
Meets British and European Standards and both absorb and contain falling objects and people
Improved access – can be easily folded away to aid with crane access and minimises restrictions on neighbouring buildings
Adaptable – large range of attachments means SNF's can be fitted directly to buildings (concrete, steel frames) or to scaffolding
ProNet only supply and install fully compliant nets to BS EN 1263:1 2002 and rig nets to BS EN 1263-2:2002.
We conduct a strict logging and inspection routine giving full traceability and control for a quality service.
BS EN 1263-1:2002 – Safety requirements and test methods (manufacture)
BS EN 1263-2:2002 – Safety requirements for the positioning limits (installation)
BS 8411 2007 – Code of practice covering the use, selection and specification of safety nets
ProNet

is the Perfect Partner in Safety

Contact us about the range of services that we can offer

Serving the construction industry, ProNet Safety Services is one of the UK and Ireland's leading fall arrest safety netting and edge protection specialists.

68 Browndod Road, Larne, Co. Antrim, Northern Ireland, BT40 3DX