Roof Light Safety…Made Easy
Skylights and fragile roofs can pose an issue for workers required to complete their duties at height. Over time both are prone to weathering and cracking, making them a real safety hazard when carrying out roof maintenance.
Sky Angel is our innovative solution, an easy to use piece of equipment granting safe access across fragile roof systems. With Sky Angel in place, working at height becomes all the more easier.
Sky Angel is the latest in a long line of products from Fall Angel – the working at height specialists. It's robust, easy to use and kinder to the environment, making it the first choice for reducing the risk of serious injury and death from falls.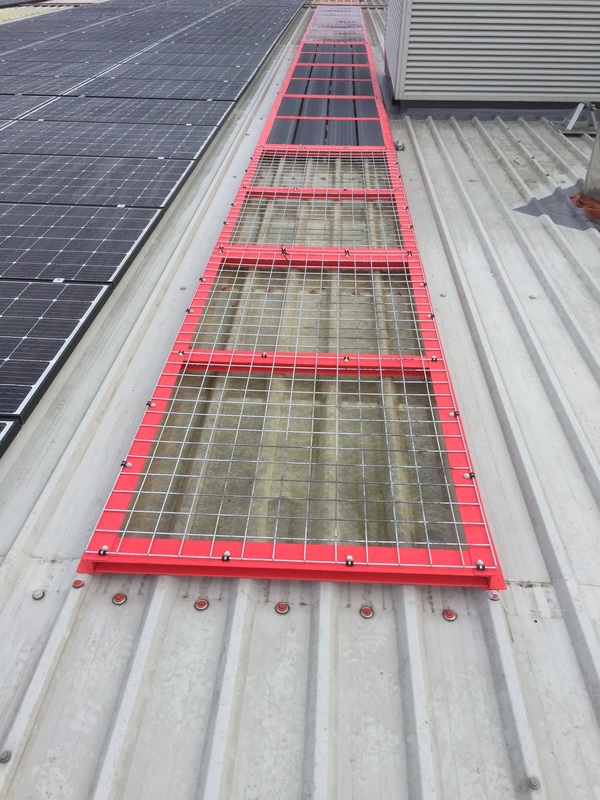 Unlike many other brands, which often use heavy steel, Sky Angel units consist of lightweight PVCu frames. This makes them easy to install, low impact, cost-effective and fully recyclable.
Furthermore it's a fully modular system, meaning any roof can safely be navigated.
If used as roof fall covers, the frames feature brightly coloured exterior strips, so that workers have a demarcation route to follow.
However, if being used purely to cover skylights, the panels have been specifically created to be unobtrusive when installed; so they let as much natural light in as possible.
For all your fragile roof health and safety issues, Sky Angel's flexible, reliable design means that staying safe is easier than ever.
ProNet

is the Perfect Partner in Safety

Contact us about the range of services that we can offer

Serving the construction industry, ProNet Safety Services is one of the UK and Ireland's leading fall arrest safety netting and edge protection specialists.

68 Browndod Road, Larne, Co. Antrim, Northern Ireland, BT40 3DX