Testing & recertification
Testing & Recertification
Testing, certification and maintenance ProNet Safety are able to offer a full testing & maintenance inspection service for all PPE, Work at Height or rescue equipment. As qualified, accredited installers of access and height safety equipment we are ideally placed to cover all aspects of inspection; from testing and repair to replacement ensuring you always receive the right, and most economic solutions
PPE Minimum period once every 3, 6, 9 or 12 months' subject to the environment.
Fall restraint / fall arrest cable systems minimum period once every 12 months.
Abseil/rope access points minimum period once every 6 months.
Ladder restraint anchors minimum period once every 12 months.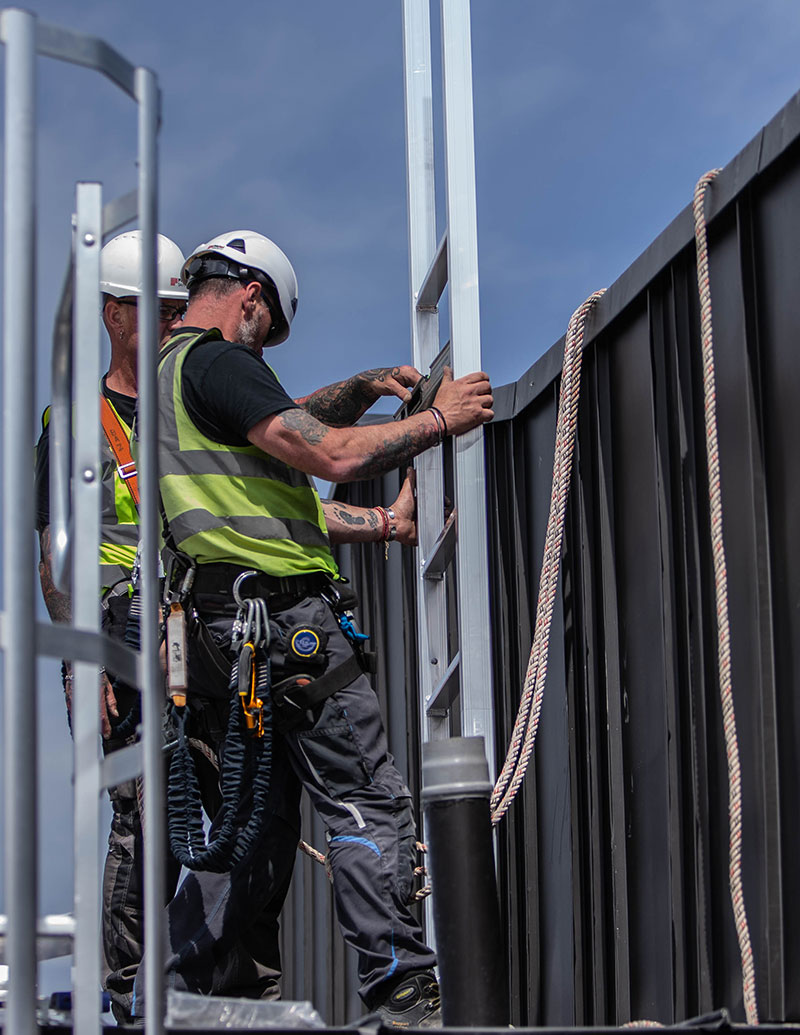 The Personal Protective Equipment at Work Regulations 1992 (as amended) require employers to maintain fall arrest equipment in good repair, including appropriate replacement.  In addition, the Work at Height Regulations 2005 require that equipment which is exposed to conditions causing deterioration which is liable to result in dangerous situations should be inspected at suitable intervals and each time exceptional circumstances which might jeopardise safety have occurred.
BS EN 365:2004 Personal protective equipment against falls from a height.  General requirements for instructions for use, maintenance, periodic examination, repair, marking and packaging gives general requirements for periodic inspection, instructions for use and marking of PPE against falls from a height.  To counter the causes of degradation listed in the introduction, the British Standard states that components should be examined 'at least twelve-monthly'.  This is sometimes taken to be 'annually', although manufacturers of textile products usually recommend inspection more frequently than this.
ProNet

is the Perfect Partner in Safety

Contact us about the range of services that we can offer

Serving the construction industry, ProNet Safety Services is one of the UK and Ireland's leading fall arrest safety netting and edge protection specialists.

68 Browndod Road, Larne, Co. Antrim, Northern Ireland, BT40 3DX