Walk Angel walkways allow you to traverse roofs safely, maintaining the integrity of the roof.
​Designed to be as user friendly as possible, Walk Angel is easy to install and use. Each segment is constructed from sturdy PVC and features a flush fit joining system, as well as a non-slip surface: this ensures minimal trip risk in all weather conditions.
The pieces are guaranteed not to warp, split or twist, meaning you'll have a walkway you can rely on throughout each job. It's even fire retardant: so whatever the situation, Walk Angel is sure to weather it brilliantly.
Fully tested and certified
Compliant with Building Regulations
Compatible with Guard Angel
Suitable for the majority of roof types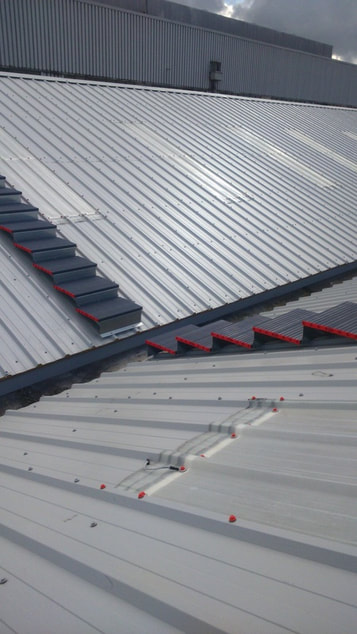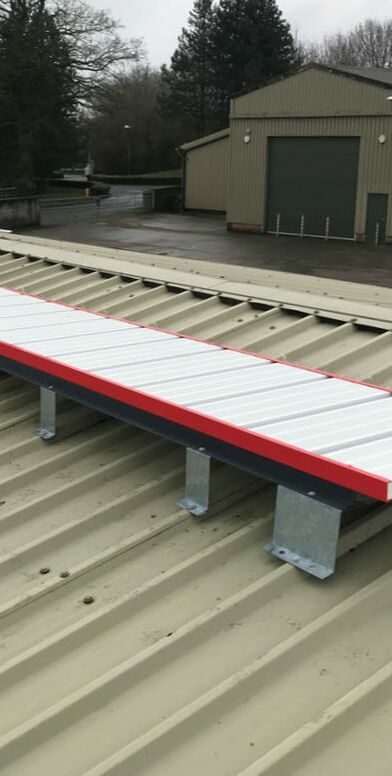 A Greener Choice
As well as being robustly constructed, Walk Angel is designed with the environment in mind.
​Every system is made in the UK and the boards are made from 100% recycled plastic: not only does this make it easier to transport and assemble, but it minimises the product's CO2₂ emissions, ensuring it is that little bit kinder to the environment.
When your Walk Angel nears the end of its working life, it can be easily recycled, giving it a new lease of life later on.
Fixed using Irius Tech Screws
Levelled for inclined areas
Levelled for inclined areas
Weighted assembly requiring no fixing
From a section drawing we can manufacture a bespoke solution
Under EN 516 installations are classified to Class A1 without the need for testing
Walk Angel is Tested by Exova Warringtonfire and the system meets the standards
BS EN ISO 11925, BS EN 13823 Euroclass D-s3-d0
Slip Resistance Rating / Standard
Under EN516 slip resistance is vague at best
Walk Angel was tested by Lloyds British under and passed
DD 7995:2003, BS EN 12810 BS EN 12811
The (UK) Building Regulations 2010: Approved Document K, Part K1 - Stairs, ladders and ramps.
ProNet

is the Perfect Partner in Safety

Contact us about the range of services that we can offer

Serving the construction industry, ProNet Safety Services is one of the UK and Ireland's leading fall arrest safety netting and edge protection specialists.

68 Browndod Road, Larne, Co. Antrim, Northern Ireland, BT40 3DX