Safepro2 by Kingspan is the latest offering to the Lifeline market. Kingspan have developed their engineered fall protection range to include an innovative horizontal lifeline, Safepro2 offering protection of personnel and guaranteeing roof integrity at a competitive price. The range will compliment the current range of products but offer a strong competitive product. Pronet Safety Services can supply, install and test the range.
Can be used for either work restraint or fall arrest and can be installed on Kingspan standing seam, composite and built up roofing systems and flat roofing and membrane roofing systems.
Multi-directional and can activate and absorb energy in whichever orientation the load is applied, which provides total freedom and flexibility in system design.
Flat roofing systems has been designed to be easy to weather proof ensuring the integrity of the building envelope and works perfectly in conjunction with Green roofing systems.
Advanced force minimization technology, typically limiting forces transmitted to the panel in a fall arrest event to less than 5.3kN. This level of force is significantly lower than those generated by other fall protection systems in the market.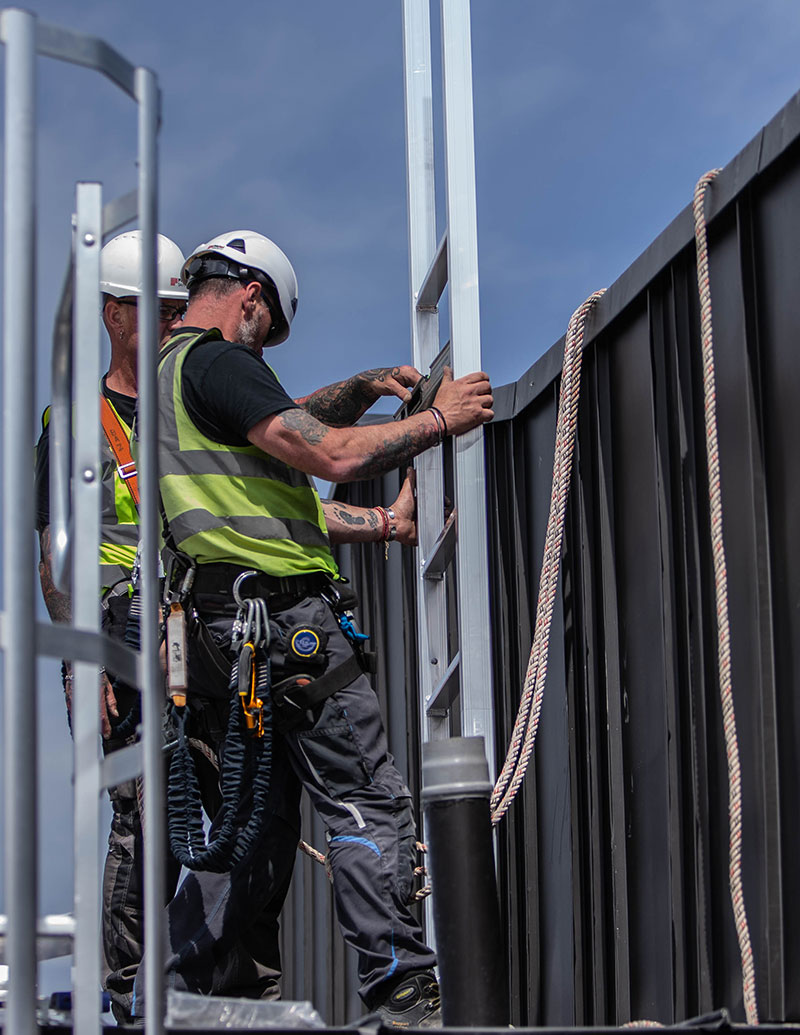 SafePro2
System Type: Anchor
Application: Personal Fall Protection System
Fixing Detail: Top-Skin (no insulation penetration)
Metal Type: High-grade stainless steel and aluminium
Installation: During or after construction
Testing: Fully compliant with BS EN 795:C 1997
Load: Less than 6kN
Compatibility: Kingspan Trapezoidal Roof Panels
Guarantee: 25 year product guarantee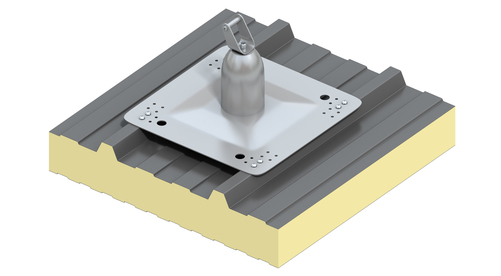 Complete Systems & Services
For 50 years, Kingspan insulated panel technology has led the industry in thermal-efficiency, fire safety and lifetime durability.
Today, Kingspan also offers enormous aesthetic flexibility with a vast range of insulated panel profiles supported by state-of-the-art specialist fabrications. Together with advanced daylighting and integrated rooftop solar PV, this enables Kingspan to deliver the complete envelope solution.
ProNet

is the Perfect Partner in Safety

Contact us about the range of services that we can offer

Serving the construction industry, ProNet Safety Services is one of the UK and Ireland's leading fall arrest safety netting and edge protection specialists.

68 Browndod Road, Larne, Co. Antrim, Northern Ireland, BT40 3DX