KATT® is a range of precision-designed modular, fixed ladders, which provide safe vertical or incline access to the roof or between varying roof levels.
KATT® can be used with a cage or fall arrest systems in line with HSE's hierarchy of control for working at height. It complies with the relevant BS EN ISO standards for ladders.
Fabricated from structural aluminium, KATT® ladders are not only lightweight, but corrosion resistant, so can be easily modified on site without compromising the lifespan of the system.
KATT® ladders are usually available in a couple of days.
Modular design: KATT® ladders are configured to your exact specification, however only approximate dimensions are required because the system can be modified safely on site
Aluminium construction: Lightweight, durable with natural resistance to corrosion, so structural integrity is not compromised by on-site cutting or drilling
Versatile solution: Can be used for either vertical or incline access, and are available with a fall arrest cage or fixings for a fall arrest system
safe and secure: fully compliant with the international standard for ladder heights BS EN ISO 14122:2016:4
Easy installation: Each ladder is provided with all the necessary fixings. The lightweight aluminium components are delivered as a flat pack kit, which can be simply manhandled to the required location.
Designed with the user in mind: KATT® ladders feature wide, non-slip, ergonomic rungs for safety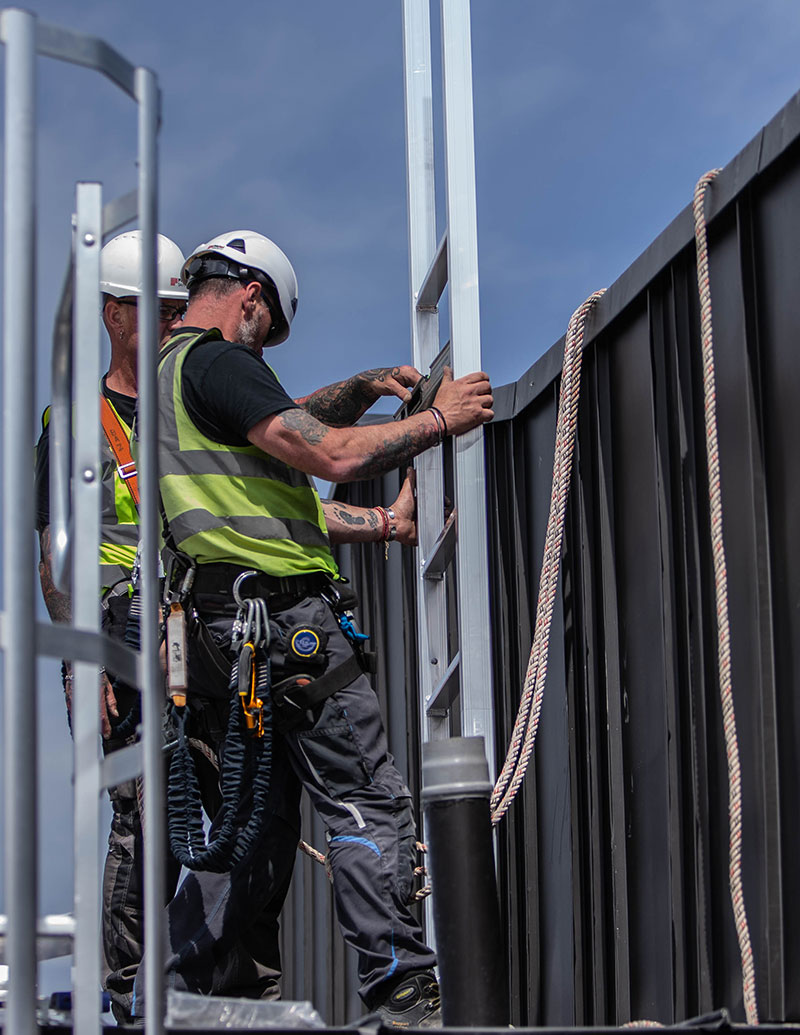 KATT® RL20 series – angled access ladders for heights up to 2m
KATT® RL20 angled mini access ladders are designed to provide safe access between different roof levels or plant platforms of 2m or less. KATT® RL20 ladders feature an angle of up to 75 degrees for enhanced safety and are recommended for areas where regular access is required.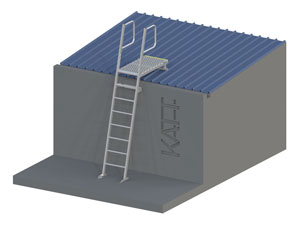 KATT® RL30 series – vertical ladders for heights up to 2m
KATT® RL30 vertical access ladders are designed for use in small spaces where access is required to different roof levels or plant platforms of 2m or less. The vertical fixture means they take up less space than an angled ladder, which makes them more suitable for areas where a compact solution is required.
KATT® RL40 series – vertical ladders for heights over 2m
KATT® RL40 series caged access ladders feature a fall arrest cage which is designed to provide basic fall protection. A fall arrest cage is required on all ladders over 2m high in compliance with BS4211:2005.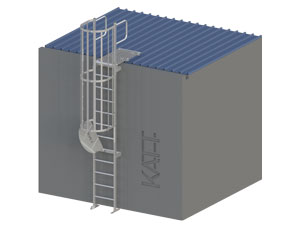 ProNet

is the Perfect Partner in Safety

Contact us about the range of services that we can offer

Serving the construction industry, ProNet Safety Services is one of the UK and Ireland's leading fall arrest safety netting and edge protection specialists.

68 Browndod Road, Larne, Co. Antrim, Northern Ireland, BT40 3DX