Safety Net Testing & Repairs
When installing and using safety nets it is important to test and inspect all nets on a regular basis to ensure they remain a reliable and effective method to protect those working at heights.
ProNet Safety Services employs its own in-house Testing, Certification and Repair facilities for industrial safety nets to BS EN 1263-1:2002* and FASET's recommendations.
ProNet Safety Services use a custom designed set of test apparatus known as the "Tensomatic" and is used in conjunction with the universal testing application "WinTest". This software is fully adjustable and supports all industry standards including ISO, ASTM and BS EN specifications.
All testing and repairs are certified and clearly 'tagged' to show when the tests ⁄ repairs were carried out and each test is accompanied by a certificate to verify the validity of the test.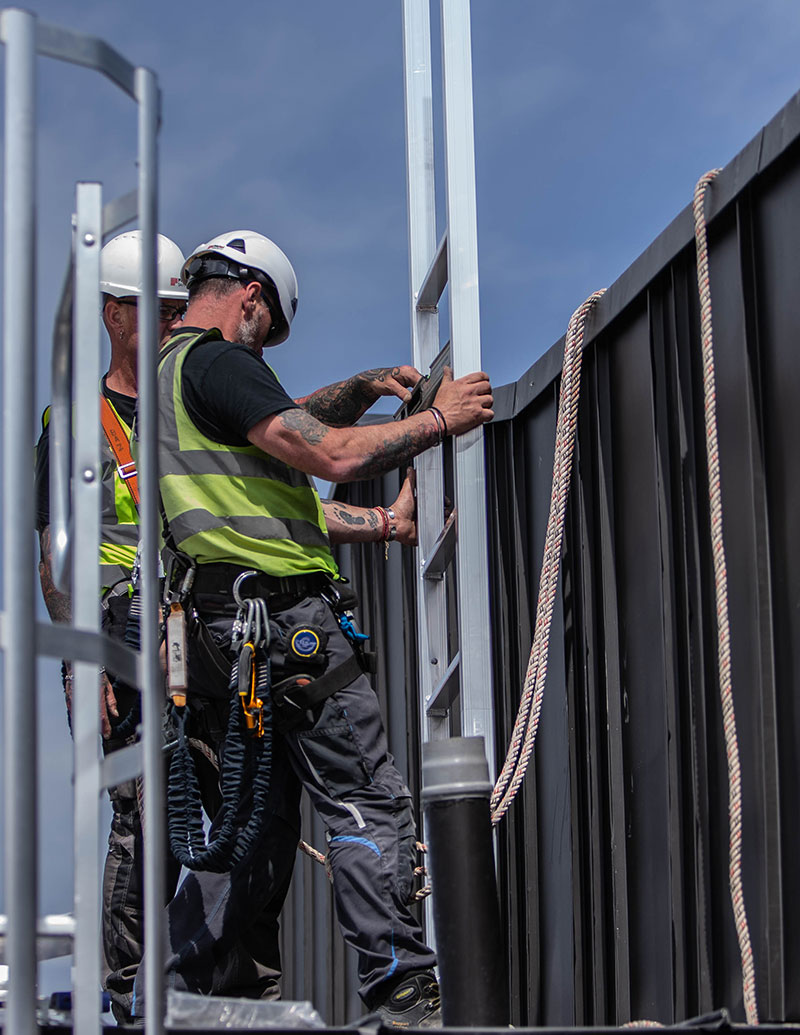 ProNet

is the Perfect Partner in Safety

Contact us about the range of services that we can offer

Serving the construction industry, ProNet Safety Services is one of the UK and Ireland's leading fall arrest safety netting and edge protection specialists.

68 Browndod Road, Larne, Co. Antrim, Northern Ireland, BT40 3DX